" Hello I need to book a hotel room for my family"

"Sure, you can look for the details on the official website of our hotel"

" But can we have a virtual tour of the hotel for the rooms and their proper details"
Imagine you, as a hotel owner, stopped at this point. What will be your reaction? What if you lose one of your potential clients for a client because you cannot showcase them in your hotel or rooms?
This doesn't apply to hotels only. With the proper illustration, you can easily showcase to people your hotels, real estate, and houses as an architect; the chances of being featured properly increase, and you will be able to advertise and gain followers.
But what might be the possible solution to this issue? worry less, and let's get introduced to TeliportMe Virtual Tours.
TeliportMe virtual tours lifetime deal is one of the most advanced and useful online platforms at the time, which primarily focuses on advertisement in a sense that no matter how brief and descriptive the listing might be, this platform will let the people go surf through that place through high resolutions in a 360-degree angle.
Sounds interesting, isn't it?
Let's study in detail what teliport virtual tours mean!
TL;DR;
It lets the users make, upload, and publish 360-degree virtual tours that serve high-resolution content delivery.
Gives users access to unlimited templates, images, and video links with a dedicated ios and android application.
Can be considered the best platform for marketers, real estate, and photographers
An alternative website to Matterport
Supported integrations are Vimeo and the rest API
Create Stunning 360* Virtual Tours with TeliportMe
Showcase your business or property in a new way. Use TeliportMe to create amazing virtual tours that are sure to leave a lasting impression on your viewers.
Get TeliportMe LTD
About TeliportMe Virtual Tours
More than just a simple photo-clicking platform, TeliportMe virtual tours are an innovation that acts as a boon in the world of advertisement and online meets. What primarily this platform does is let the users create and host 360-degree interactive virtual tours that also offer high-resolution content delivery. With the same interaction and assistance from the TeliportMe virtual tours, users will experience the best of both worlds.
Wondering what makes this platform the best out of the best? the high resolution on which our content will be displayed will make sure that the tours granted to the viewers will be of the top-quality in terms of both performance and definition. Additionally, the dark-mode editor intuited by the TeliportMe amazing interface has a new dark-mode editing software that will no donuts lets the users quick;y makes the chances that the users need without any kind of fuss.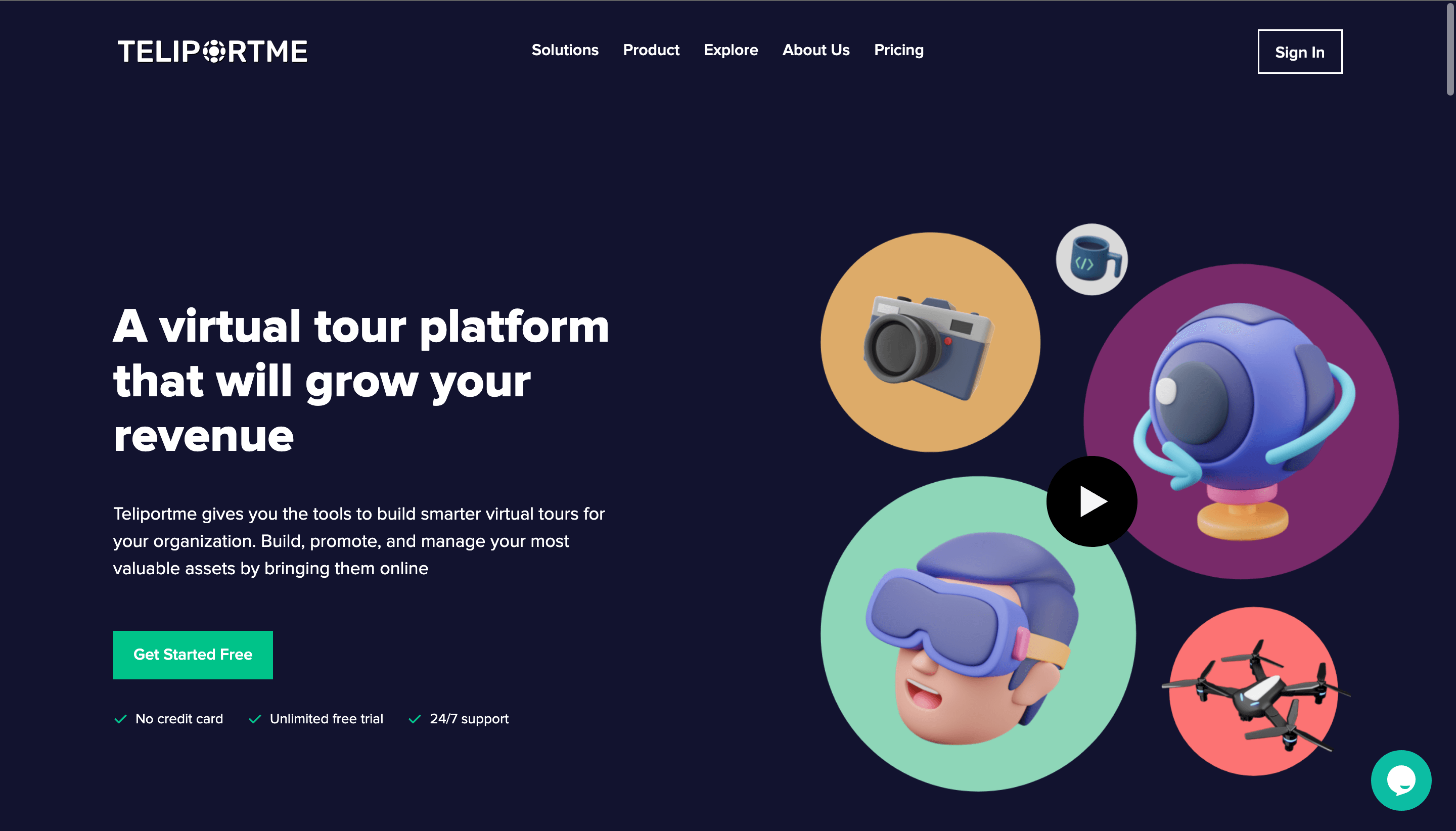 What alludes to the users the most about the TeliportMe virtual tours is the availability of dedicated mobile applications, which have made everything so much easier to showcase any kind of place. The integrations here are done with the majority of the 360-degree cameras.
These cameras are responsible for uploading videos and images directly to the platform, and now you can start your work instantly without any kind of lag and blockage.  You won't need to worry about the device you work in as the different applications are available for ios and android from which you can capture the panoramic photos by yourself.
What makes the Teliportme Virtual Tours worth it for your tours?
There is so much more that we have just introduced about TeliportMe Virtual Tours. For all your problems, whether it is about having more content or making the content accessible to a wide range of viewers, this lifetime deal serves the best of all.
This is just the beginning of the potential of this website. Some of the amazing points which make it worth it for all the things of tours are as follows:
If you are working on more extensive tours, this list will put your content into the folders which work best for easy navigation.
Adding interactive elements such as images, videos, links, and embeddings is way easier on this platform.
Another attractive fact is that the interface will let the users manage multiple brands under one account, including the assets of the clients, brand colors, and icons in a unique brand it or easy access.
People from different places are connected and integrated with the help of popular virtual tours.
You can use these virtual tours in many specific regions without being bounded, such as real estate, retail, or hospitality.
You will be able to showcase the virtual tours of your site to the stakeholders for the confirming.
And it is proven that virtual tours can add up to be a great value addition to the bricks and any kind of mortar business models.
Features of TeliportMe Virtual Tours
There are many amazing features available from the TeliportMe virtual tours, such as images of high resolutions, payments, and quick screenshots. Among them, some of the most useful features are mentioned below. Let's have a brief look at them.
1. High-Resolution Images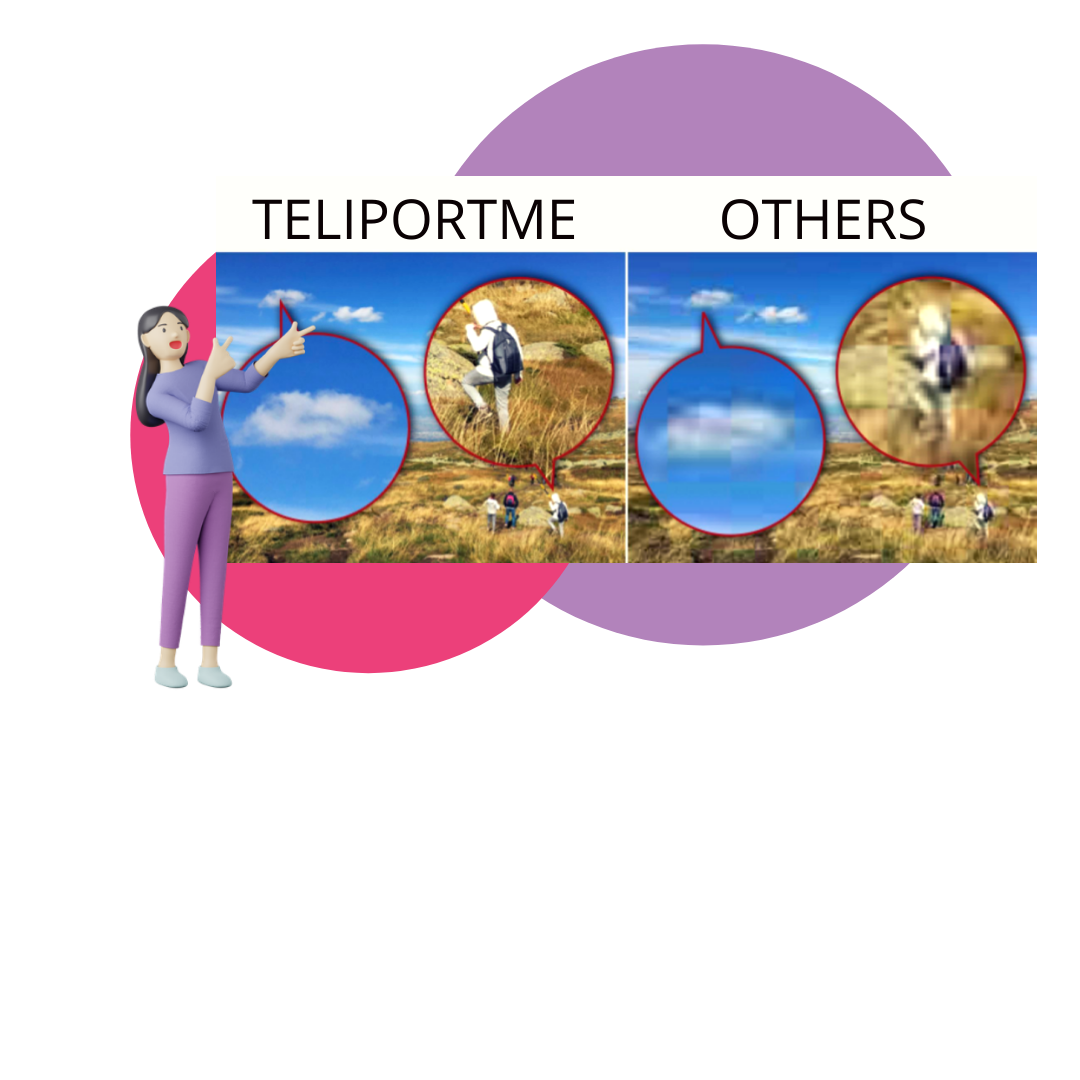 Among many new and advanced features of teliport Virtual tours, the generation of high-quality images from the old and restored ones has become very much beneficial. What allures most online buyers and customers is the proper and qualitative image of the product, which is why high-resolution images are the backbone of success in marketing.
This is why the platform is made in such a way that it ensures high-resolution image content with nil or zero compression. The resolution of about 32K is ensured, which is maximum in many senses, so if you have any blurry images, then your problem is solved within some steps with the help of teliport. Now say bye to blurry images and welcome crisp and clear images.
2. HD Green Screen Videos
One of the most crucial and beneficial services of this platform is the availability of HD Green Screen Videos. Now get ready to take your virtual tour and advertising to the next level with this feature from the teliport. It uses new and advanced technology that is responsible for these amazing high-quality videos.
To create this immersive experience for the customers and viewers, this interface of teliport will now start to blend the clips within it or will use the different types of animations into the 3D tour, which is just a step with a few clicks. Now that this work is completed, the platform will film the green screen videos with the highest quality of equipment and will offer the best possible visuals as per the search from the customers. Now that this feature is here in the teliport, your business will take a right turn.
3. Polygon Content Hubs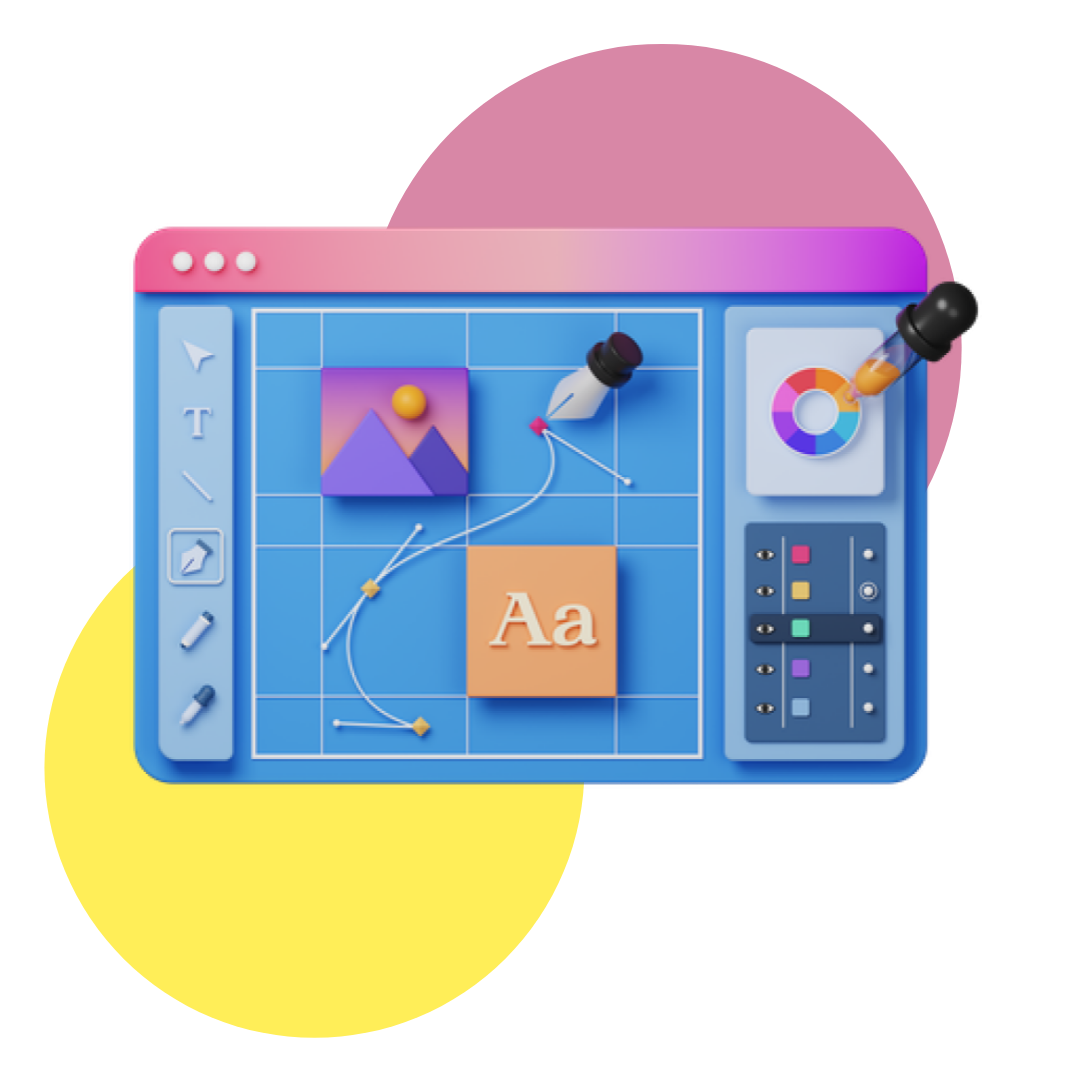 Let me suggest, you are also irritated with the same point-and-click interface and want something fast and reliable. Why fear when TeliportMe Lifetime Deal is here? Now it is time for you to bid farewell to polygon hotspot and use the new technique in the interface of this platform.
For this, you will have to click around the object randomly and create the shape you want. Now your clickable area of yours is drawn automatically by the platform. Now, this new polygon Hotspot will let you get up to almost 100% more clicks. In this way, you will have access to more conversions and add more hotspots to shapes. In this way, you will be able to make them more interactive.
Now simply click on the area of the object you drew and create the main nodes, and another clickable area will be drawn for you. Now using this shape. As a user, you will be able to present to your customers better and improved infographics, image galleries, and slideshows.
4. Customizable Welcome Screen
"First impression is the last impression".
What if potential customers come to the website, get confused, and walk away? You might lose many such people because of not having an interactive and clear welcome screen. But once you have subscribed to the teliport virtual tours, you can stop worrying about it as it helps you to create one.
Now jumping from one point to another randomly can be stopped because the platform will make you a detailed welcome screen including the detailed floorplans, which will also give the users to have their full control of it, and now they can easily walk from one location to another and will have full access to themselves. Similarly, the connectivity between the panoramic images from the teliport will offer the viewer a virtual tour full of many types of media and detailed information without any confusion.
5. Virtual Host
Another prominent feature of the TeliportMe appsumo deal is the virtual host offered. As we know that engagement is a crucial factor in running any kind of business or work, which is why this interface of the platform will see a new virtual host which primarily works to help the customer navigate properly through the virtual tour, similar to a tourist guide in real life.
Many built-in finer controls will allow you to integrate through the various avatars seamlessly you will make in the platform and can use for the virtual tour. These made avatars will be shown in different places on the screen from top to left, and the corner from which you can choose your preferred position now will appear in one place and will help you roam around to that place properly.
TeliportMe Virtual Tours- Plan and Pricing
Before diving into any lifetime deal, you will need to be aware about the plans and pricing of that deal so that you could easily recognize your needs and choose wisely. So in the same way, lets study in brief the plans and pricing of the TeliportMe virtual Tours Lifetime deal.

Deals and Conditions of TeliportMe Virtual Tours Appsumo Deal
After purchasing the users will have lifetime access to teliport me virtual tours lifetime deal
All the future essential plan updates are ensured properly
Redeeming the code should be done within 60 days
Upto 3 codes can be stacked
GDPR compliant is available
If you are an old customer of appsumo then you will be ensured of the limit of the new features
This deal is available for the new teliportme virtual tour users along with the returning ones.
Tier 1 license
Can we believe that you will get access to all the general features and tools from the teliport Virtual tours lifetime deal for only 79$? Wondering if it's possible. Es indeed. The basic and the tier 1 license of this lifetime deal is available at so much more affordable prices including amazing features such as HD panoramas, virtual tours using 360 camera integration, and unlimited interactive links.
What makes this deal even more alluring is the fact that users will have access to one brand account and can easily host up to 10 virtual tours. Shine to the stone, these tours can be done live. If you purchase this deal, you will have access to the 3 GB of storage without any obstruction. So if you planning to the advertisement your work at a local level, this deal fits the best for you.
Tier 2 license
Thinking about expanding your business to the next level but getting limitations, then it's time for you to upgrade your plan to the tier 2 license. In only the price range of $158, you will have the access to all the features and tools mentioned on the official website or below. Whether it is about 16K resolutions, private or unlisted collections.
Diving more about the plan in precise, this deal comes with access to 10 brand accounts which is huge in number if you are expanding your work. Additionally, the availability of 20 live virtual tours and storage of 6GB makes this deal even more alluring and practical in terms of real-life problems. So if the requirements match your conditions, then go rush to this deal asap.
Tier 3 license
Last but not least, this is the most advanced and biggest plan among all the three. Yes, this deal is a bit more expensive than others as it starts at the price of $237 which is more but the addition of the features and the functions makes the money worth it. Access to ios and Andriod pro applications, training programs, and horizon correction makes this deal, even more, pleasing to the eyes.
This deal is the master of all the work with access to open 25 brand accounts. Now dont worry if you want to use this platform for your big business, this plan will handle it all. Now 40 live virtual tours with a storage of 9 GB make it easy for people to showcase their work to a great audience. So if you are also planning to take your business to the next level, then this deal is just made for you.
Features included in all plans
HD panoramas
Unlimited Interactive links
Unlimited bandwidth
Access to training programs
Custom sharing thumbnail
16k resolution
360 camera integration
Ios and android app pro versions
Nadir and zenith patches
Unlimited videos, images, sounds, and URLs.
Our Suggestion
All these plans are priced best in terms of requirements and scale. If you check your need at the time, then you will be able to choose among these three suitings you best but if you ask for a quick suggestion from us about this deal, then we would suggest you go for the second one which is tier 2 license.
Not only you will have access to all the common features and tools for just $158, but you will also be able to use 16k resolutions, 360 camera integrations, and unlimited videos, and images. Once you subscribe you can easily build up to 10 brand accounts so it won't matter what kind of work you are into, this service will fulfill your requirement in the primary stage. Similarly, 20 live virtual tours and 6 Gb of storage add shine.
So if you wondering which plan to buy in a quick rush, this plan will be a go-to for you becoming the best notch for you.
Wrapping Up
Best Suited for freelancers, agencies, real estate, and photographers!
Will definitely build, promote and manage the business online with some clicks!
Amazing reviews worldwide for the best-quality videos, images, and clips!
Yes, teliport Virtual Tours is one of the finest and most versatile tools worldwide which makes it popular too long thousands of people.
This all-in-one virtual tours platform captures, stores, and showcases the best moments and best places within one screen. Not only the number of satisfied customers will increase so will the happy business owners who have their service highlighted.
This platform empowers people, assists them to come forward, and gives proper recognition to the best of the best. The creators have done a good job in making a platform like this which will be the best marketing website of all. S, if ever you need something to advertise properly this might be the best catch for you.